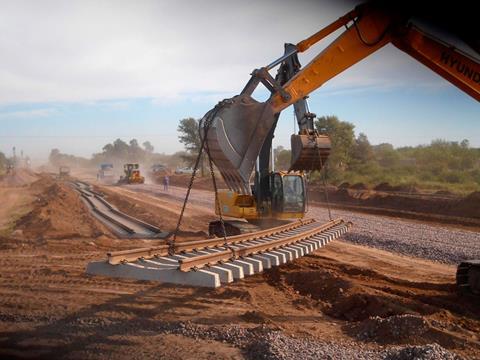 ARGENTINA: Minister of the Interior & Transport Florencio Randazzo announced on July 10 that state-owned company Belgrano Cargas & Logística had received US$9m to fund work to upgrade infrastructure in the provinces of Santa Fe, San Juan and Jujuy. This was the first tranche of the U$1⋅23bn that is being provided by China to upgrade 3 000 km of the Belgrano network.
Randazzo said that a further two tranches were expected to follow at weekly intervals, as work progressed to upgrade the 1 000 mm gauge network. Revival of the Belgrano is expected to boost regional economies, he added, as state-owned freight services would offer an 85% saving over the cost of road transport.
As well as securing funding for the infrastructure works, 'we are acquiring 100 locomotives, 3 500 new wagons and materials to repair another 2 000 wagons in Argentina', said Randazzo.