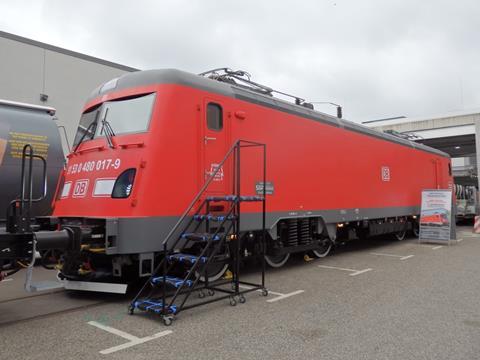 SWEDEN: Green Cargo has ordered two Transmontana electric locomotives from Romanian company Softronic for delivery in mid-2018.
The freight operator expects the new locomotives to be able to haul trains of up to 3 000 tonnes, twice the load of its Rc locomotives dating from the 1970s. Announcing the order on July 3, Green Cargo said this would support its strategy of increasing capacity and safety while reducing shipping costs for customers.
'We have decided to evaluate a number of locomotives and wagons as part of our fleet strategy', said Green Cargo's President Jan Kilström. 'First to be evaluated are two Transmontana Co-Co locomotives that will enable the creation of even more efficient logistics, particularly for heavier traffic.'
Assets Director Markus Gardbring said the Transmontana also offered 'automatic and optimised' electrical braking, and would be 'optimised to run as energy-efficiently as possible by using topography and route data'.
The six-axle 6 MW Transmontana with asynchronous traction motors is derived from the EA locomotive family which was built by Electroputere under licence from Sweden's ASEA in 1967-91. The first Transmontana was produced in 2010, and 26 have now been delivered. In 2015 one was tested in Sweden.