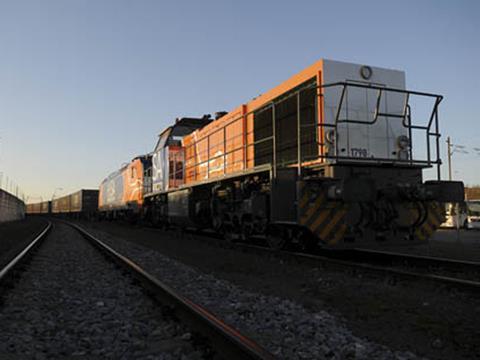 NETHERLANDS: Husa Transportation Group has announced that it is to close down its Husa Transportation Railway Service rail freight activities, with the loss of around 75 jobs, disposal of 20 locomotives and planned sale of the HTRS Süd business in Germany. The group's other logistics activities are not affected.
HTRS was launched 10 years ago with the acquisition of ACTS, initially hauling domestic refuse before expanding into the international container market.
The company has been working 'in a highly competitive environment with difficult market conditions such as ever-increasing prices for infrastructure and a non-existent "level playing field" with respect to alternative modes', said founder and CEO Rob van Gansewinkel. 'After almost 10 years, we feel like a dog which is running in circles'. The business has made an ongoing loss despite an annual turnover of €35m for the rail activities.
'We must regret that the privatisation of the railway market has failed us, and it seems that in the long run only the former state-owned enterprises and a few listed companies seem to survive in this market,' said van Gansewinkel. He estimated that turnover of at least €200m would be needed to ensure a viable business.