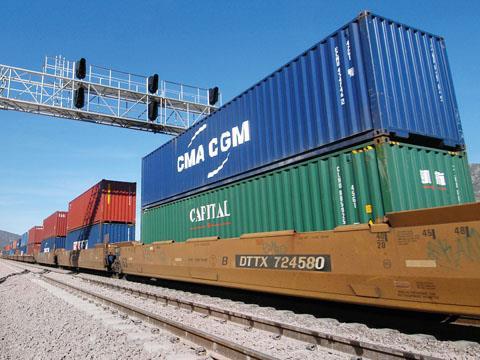 INTERNATIONAL: Former RailAmerica and Patriot Rail Corp executives have launched International Rail Partners, a new company which aims to acquire freight railways in Canada, South America, Australia and Europe, along with 'other rail-related support businesses' in the USA, Canada and elsewhere.
IRP has its headquarters in Boca Raton, Florida, and an office in San Francisco, California. It is led by Managing Member Gary O Marino, the former Chairman, CEO and President of RailAmerica and founder of Patriot Rail Corp.
Other senior executives include Donald Redfearn, former President of RailAmerica and Executive Vice-President of Patriot Rail Corp, and Bennett Marks, former Executive Vice-President & CFO of RailAmerica and Patriot Rail.
RailAmerica was founded in 1986, and grew to operate over 50 short lines generating revenue in excess of $500m. In 2007 it was bought by Fortress Investment Group for $1·2bn. The RailAmerica management team also founded US short line holding company Patriot Rail in 2006, which was sold to SteelRiver Infrastructure Partners in June 2012.
'We are excited to enter this new business venture and look forward to repeating our success by building IRP into a world-class rail transportation service provider', Marino said on August 22.
'We have an ambitious strategic plan to make a number of select freight rail acquisitions outside of the United States over the coming years. In partnership with our rail operations, IRP also seeks to acquire ancillary rail service providers located in the US, Canada, and other countries. Our goal is to utilise our expertise to enhance operations and add significant value to our acquisitions.'