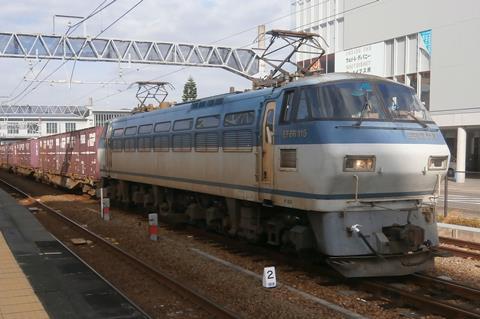 JAPAN: JR Freight is to equip its fleet of 7 383 container wagons with a braking status monitoring system.
This aims to eliminate the time-consuming need for staff to walk the length of every train and visually inspect each set of brakes prior to departure. Physical intervention would only be necessary if a faulty brake warning was displayed on the locomotive's monitor screens.
JR Freight is leading the project, with JR East Consultants supervising development and manufacturing, KDDI supplying the communication modules and LPWA providing technical support.
In the year to April 1 2018 JR Freight ran an average of 426 trains per day on a 75 route network totalling 7 962 km, using a fleet of 423 electric and 151 diesel locomotives as well as 42 freight EMUs.