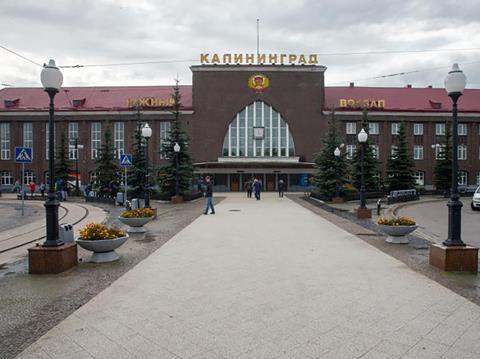 RUSSIA: A lorry trailer has been transported from Kaliningrad to Moscow on a domestically-produced wagon as a part of a trial to assess the viability of cross-border piggyback operation.
The trial aimed to verify that a regular piggyback service would be practical on the route, where loads must undergo customs clearance to pass through EU member state Lithuania.
The wagon set off from Kaliningrad Sortirovochnyj attached to a regular freight service on February 10. It arrived at Moscow's Kuntsevo-2 terminal 76 h later, which RZD said was significantly faster than by road and an estimated and 30 % cheaper, because of the faster border crossing.
RZD said it sees the greatest potential for piggyback services on routes with heavy road traffic.