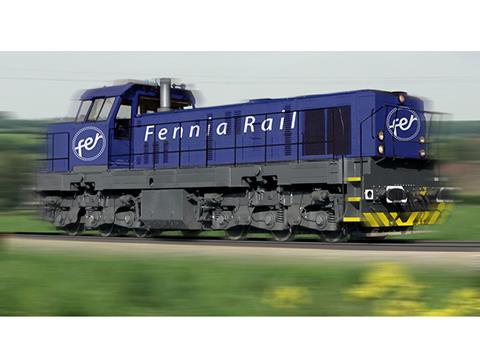 FINLAND: Transport regulator Trafi has instructued state operator VR to make its charges for handling cross-border freight more transparent, following a complaint from the country's only private operator.
Fenniarail has been hauling trains between the Russia-Finland border and UPM's paper mills since January. Its complaint related to VR's pricing of shunting services at the border, where the state operator has a monopoly.
'We found problems and have ordered VR to make certain adjustments', said Juha Karjalehti, head of Trafi's rail department.
Fenniarail President & CEO Juha Hakavuori expects the decision to lower the cost of services which it is required to buy from VR. 'We consider the decision of the Regulatory Body to be significant, and we expect VR to correct its pricing in line with its costs', he said.
Fenniarail Chairman Petri Lempiäinen called for the border services to be transferred to a independent body, saying the regulator's decision 'clearly shows the problems that arise' when an incumbent has a monopoly on the provision of services to its competitors.
However, VR Group's Senior Vice-President, Logistics, Martti Koskinen, said that while the required changes would 'raise reporting visibility', the price would remain the same.