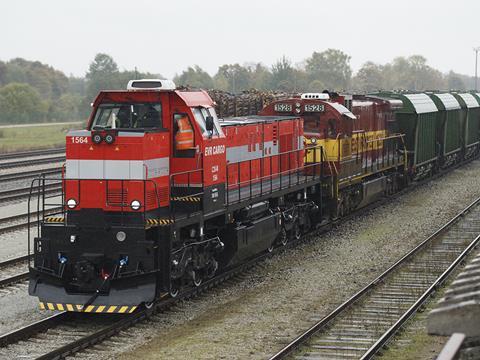 FINLAND: Estonian freight operator Operail has established Operail Finland Oy with the aim of entering the country's rail market.
It plans to invest €50m to develop the business and acquire rolling stock, as part of its strategy of diversifying its activities with new services, products and markets.
Management board member Paul Lukka said Operail would be able to provide added value through the provision of high quality and reliable services. 'We have received a very positive response from Finnish customers and various stakeholders', he said. 'Further competition in the market is welcome and will contribute to the competitiveness of the whole sector.'
Operail Finland is headed by Ilkka Seppänen, who formally worked for Finnish national railway group VR's freight business. 'Seppänen knows all the important stakeholders and customers, and his knowledge and experience in the railway sector is undoubtedly extraordinary and invaluable', said Lukka.