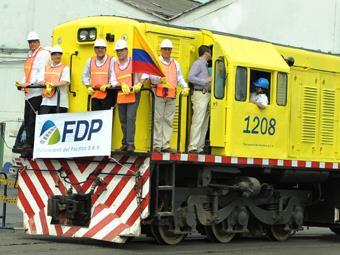 COLOMBIA: During the course of a public hearing held on August 3, national infrastructure agency ANI declared the concession held by Ferrocarril del Pacífico SAS to have lapsed. The concession covers the upgrading, maintenance and operation of freight services on the Buenaventura — Cali, Cali — La Felisa and Zarzal — La Tebaida routes.
According to ANI, FDP has failed to comply with the terms of the concession, with 'serious' infractions including the disposal of property without prior consent. The concessionaire has also allegedly failed to provide detailed monthly reports on progress with the upgrade programme.
Under the terms of the ruling, the concessionaire would be liable to pay US$32∙8m in damages to the state for its failure to meet contract terms. ANI also notes that FDP has separately been fined US$275m for suspending freight services in 2016, a government inspection having revealed a failure to maintain track and structures to the required standards.
A further hearing is due to be held at ANI headquarters in Bogotá on August 18 to consider the response from the concessionaire and its guarantors. Should the concession be wound up, assets and infrastructure would revert to the state. ANI would then work with local authorities and other parties to seek funding to tender a new concession, one that would 'meet the current needs' of freight customers while ensuring the 'sustainability' of the concession model.