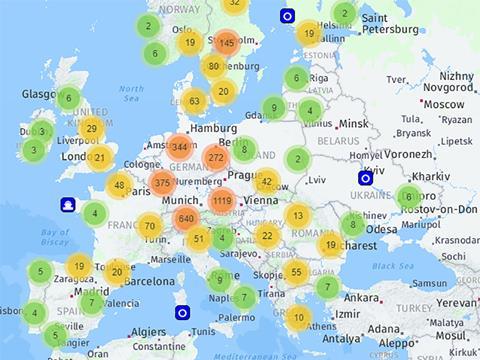 EUROPE: After a successful pilot phase, the European Commission has backed the further development of Railfreightlocations.eu, a web portal designed to provide shippers and operators with easy access to a single source of information about rail freight facilities.
The partners in the project include HaCon, the International Rail Freight Business Association, UIRR, UIC, German intermodal organisation SGKV and Swedish consultancy company Triona.
The pilot version of Railfreightlocations.eu has been online since October 2015 and currently includes information about more than 3 700 public and private sidings, intermodal terminals and logistics centres. It will now be expanded to include facilities such as marshalling yards, maintenance depots and fuelling points.
HaCon said this would provide the operators of the sites with a low-cost opportunity to comply with EU regulations requiring them to publish and update information about their facilities, and to provide further information about the services offered.
The partners will also develop a business and governance model to support the permanent use of the portal.
The project is scheduled for completion in May 2019.