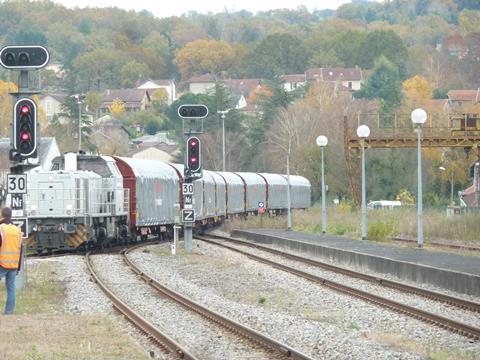 FRANCE: Open access operator Railcoop announced on April 25 that was suspending its freight operation on the 150 km north-south line between Toulouse-St-Jory and Capdenac.
Although primarily established to develop passenger services on under-served corridors, the co-operative launched its rail freight operations in November 2021.
It has managed to obtain a number of contracts in recent months, most notably one to transport wood from Gignac to St-Gaudens, but the organisation said projected sales revenues had shown that the freight business would not be able to reach profitability this year.
Railcoop explained that the suspension of freight operations would enable the co-operative to concentrate on preparing for the launch of the long-planned Lyon – Bordeaux inter-regional passenger service. This is the primary goal for the organisation, which currently has around 14 000 members.
Railcoop confirmed in March that it now expected to launch the Lyon – Bordeaux passenger service in June 2024, attributing the delay to difficulties in obtaining funding.