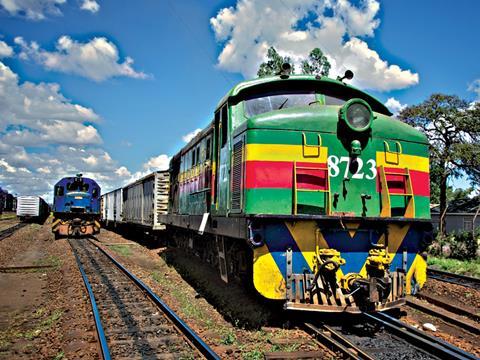 AFRICA: Four years after the restructuring of the Kenya-Uganda Railway concession, Rift Valley Railways announced in March that it had achieved all three of the Key Performance Indicators agreed with the two governments when the current shareholders took over.
The first two targets involved clearing the outstanding concession fees and ensuring that future fees were paid on a timely basis, and investing US$40m in infrastructure and rolling stock over the first five years. In fact, the spending target was achieved within nine months, and RVR says its total investment 'now stands at over US$150m'.
The most challenging target has been to boost the volume of freight traffic using the 1000 mm gauge railway. In the first quarter of 2014, the two governments gave RVR nine months to achieve 1737 million net tonne-km in Kenya and 250 million in Uganda, which has now been reached.
According to Group CEO Carlos Andrade, 'achieving this milestone proves the railway is tangibly turning around. When the current shareholders took over the concession four years ago no significant investments had been made in the railway in almost 25 years. Since then, RVR has replaced over 140 km of track and acquired 34 locomotives to increase haulage capacity.'
He said RVR had reduced the temporary speed restrictions in Kenya to 25% of route length by January 31, ahead of the regulator's target of 26% by June 30. The improved train speeds have cut the average transit time between Mombasa and Kampala from 12 days to four. 'If bureaucratic processes are reduced, we are confident we can bring this down to just two days', he predicted.
The improved reliability and performance 'have brought renewed confidence in the Kenya-Uganda Railway as a viable means of transport, which is the prime reason why our freight figures have increased', Andrade explained. RVR has signed contracts with several multinational companies who are now moving a significant amount of heavy freight by rail, 'helping to reduce pressure on East Africa's overburdened roads'.