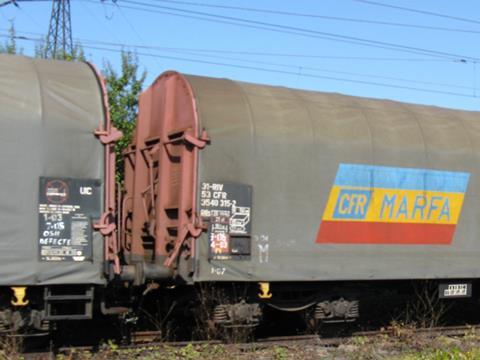 ROMANIA: The European Commission has ordered the government to recover €570m of state aid incompatible with EU rules which national freight operator CFR Marfă received through a debt write-off and failure to collect debts.
The Commission said rail freight transport in Romania is highly competitive, with numerous private operators having gained considerable market share since liberalisation of the market in 2007.
CFR Marfa has been in economic difficulties for a number of years, and in March 2017 the Association of Romanian Private Rail Freight Operators filed a formal complaint with the Commission alleging that the incumbent had received state aid which was in breach of EU rules.
The Commission opened an in-depth investigation, looking at a debt-to-equity swap amounting to around €363m in 2013, and the failure to collect social security debts, outstanding taxes and money owed to infrastructure manager CFR Infrastructura.
On February 24 the Commission announced that it had found that the state had acted as a public authority rather than as a shareholder, and no private operator would have written-off debts or abstained from actively enforcing repayment without sufficient monetary compensation. As such, CFR Marfa had been given an unfair economic advantage.
As CFR Marfa has been in difficulty since at least 2009, the Commission assessed the measures under its Rescue & Restructuring Guidelines. These allow state intervention under specific conditions, including a sound restructuring plan, that the company contributes to the cost of restructuring and that competition distortions are limited. In the case of CFR Marfa, these conditions were not met.
The Commission has provided six months for the money plus interest to be recovered by the government, an extension of the usual four month period. There are no fines under EU state aid rules, with recovery of the money intended to restore equal treatment rather than penalise the company.