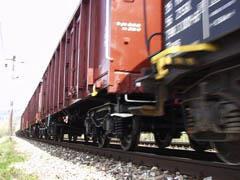 BELGIUM: A major step in the restructuring of SNCB's freight activities came into effect on February 1, when SNCB Logistics began operating as an autonomous subsidiary owned 93·14% by SNCB and 6·86% by parent group SNCB Holding.
Management and some supervisory staff have transferred to SNCB Logistics, with central services and train drivers to be transferred on a voluntarily basis during the year; there will be no compulsory redundancies.
Restructuring of SNCB's loss-making freight activities began three years ago. The European Commission allowed the Belgian government to provide financial support on the condition that freight operations were transferred to an independent company, and SNCB Logistics was created in 2008.
Its IFB business is responsible for intermodal traffic and Xpedys for other freight, and these units in turn have inland shipping, road transport and logistics activities. SNCB Logistics has more than 200 locomotives, but will continue to use SNCB for shunting via SNCB Freight Services and will initially obtain some traction services under contract. Rolling stock maintenance will be undertaken by SNCB Technics.
So far 75% of the recovery plan has been carried out, bringing 'sizeable cost savings' which 'will lead to profitability in 2012', according to SNCB Logistics. The changes will provide 'a solid base to become profitable and competitive and to develop into an independent, efficient, international logistics concern.'
Volumes in 2010 were up 10% on 2009, and 'the first signs for 2011 are positive'.