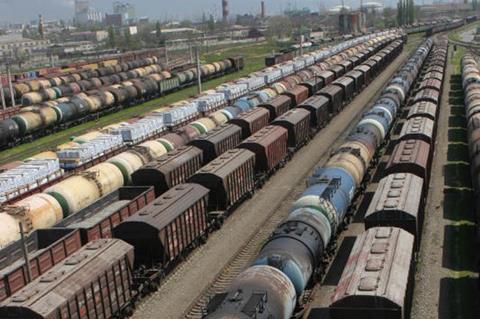 INTERNATIONAL: Operator Russian Railways and shipper Maersk have operated a first container train carrying Japanese goods bound for the UK along the Trans-Siberian route between Vostochny and St Petersburg.
The train carried 40 40 ft containers of sportswear and equipment which had been transported by sea from the Japanese port of Yokohama to Vostochny, and then by rail to St Petersburg for onward shipment by sea to Felixstowe in the UK. The total transit time from Japan to the UK is estimated at 42 days, including 11 days on the RZD network.
RZD and Japan's Ministry of Land, Infrastructure, Transport & Tourism have been implementing a joint project to organise rail transport to Europe along the Trans-Siberian Railway since 2018, and last year worked with Maersk and Japanese shippers to develop container transit through Russia.
'Sending a train carrying Japanese cargo with Maersk is a vivid example of the synergy of sea and rail transport', said RZD Deputy General Director Alexey Shilo on Febraury 8. 'Together, we expect to provide our clients and shippers with a high level of service, speed and safety in the delivery of goods over ultralong distances.'
Zsolt Katona, CEO of Maersk Eastern Europe, said the route through Russia offered an increasingly attractive alternative to sea for the delivery of containers between Asia and Europe, and further growth in Pacific - Baltic transit traffic is expected this year.