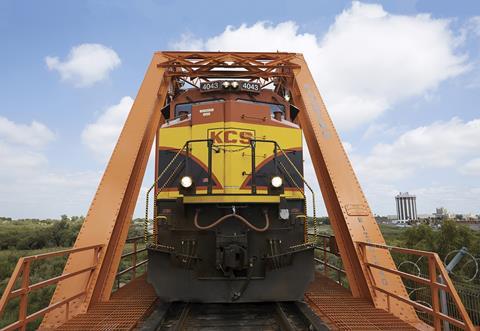 NORTH AMERICA: The US Surface Transportation Board has approved the application from Canadian Pacific and Kansas City Southern to merge their two railways and create a single integrated Canadian Pacific Kansas City network connecting Canada, the USA and Mexico.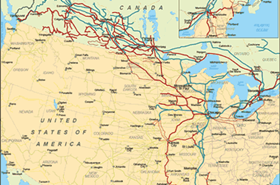 Following a 15-month investigation into the October 2021 application, STB issued its decision on March 15 authorising CP to take control of KCS on or after April 14. STB said its approval was subject to 'an unprecedented seven-year oversight period and contains many conditions designed to mitigate environmental impacts, preserve competition, protect railroad workers, and promote efficient passenger rail.'
Some of these mitigations had been offered by the applicants in order to obtain regulatory approval, while others relate to recent public concern over safety and environmental impact following the recent derailment of a Norfolk Southern chemicals train at East Palestine, Ohio.
STB accepted that the 'end-to-end' transaction meant there were 'little to no track redundancies or overlapping routes', adding that the merger would 'eliminate the need for the two now-separate CP and KCS systems to interchange traffic moving from one system to the other'. This would 'make possible improved single-line service for many shippers' and enhance efficiency, enabling the merged CPKC to compete better with the larger Class I carriers. It would also drive modal shift from road to rail, estimated at approximately 64 000 lorry loads per year, and was likely to improve safety, as traffic would be 'moving to a railroad with a better safety record'.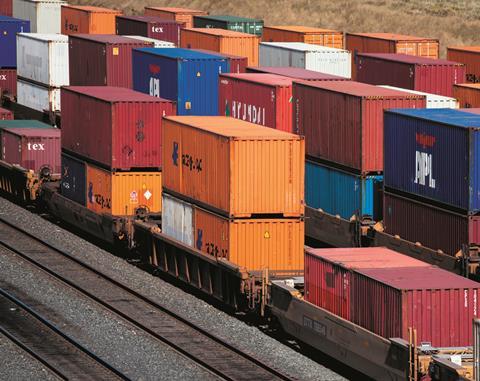 Maintaining competition
Among the conditions imposed by STB, CPKC is required to keep interchange gateways open 'on commercially reasonable terms' and ensure that no bottlenecks are created at key locations such as Kansas City or the Laredo border crossing between Texas and Mexico. STB will also require the railroad to provide shippers with a written justification for any above-inflation increase in freight rates, with STB Chairman Martin Oberman explaining that this was to address concerns that the merged railway could use anti-competitive pricing to restrict other operators' cross-border traffic.
CPKC is also required to co-operate with Union Pacific and BNSF to ensure there is adequate capacity on routes through Texas where KCS operates on trackage rights. It must also retain reciprocal switching access for shippers that are currently served by directly by either CP or KCS.
However, STB rejected concerns from Chicago commuter rail operator Metra about increased freight train interference, with Oberman suggesting that local communities had been misinformed about the likely impact of the merger. CPKC will be expected to keep its through freight trains between Kansas City and the Twin Cities off Metra lines as far as possible, but Oberman added that as part of its oversight STB would be scrutinising CPKC and Metra performance metrics.
Consummating the merger
Canadian Pacific said it was reviewing STB's 'full 212-page decision in detail', and would announce its plans for the creation of CPKC 'in the coming days'.
CP completed its US$31bn acquisition of KCS on December 14 2021, but the smaller railroad's shares were then placed in an voting trust to ensure that it continued to operate independently during the regulatory review process. Former KCS President & CEO Dave Starling was appointed as trustee, but after his death in February the role passed to former Federal Railroad Administrator Ronald Batory.
Operating 9 000 route-km across the central southern USA and Mexico, as well as the Panama Railroad, KCS is by far the smallest of the US Class Is. Following the merger, the combined CPKC would have a network of 32 000 route-km with around 20 000 employees. CPKC would still be the smallest of the six remaining Class Is, with annual revenues estimated at approximately US$8·7bn. The combined railway will have its headquarters in Calgary, with its US operations based at Kansas City. According to CP, full integration is expected to take place over the next three years, 'unlocking the benefits of the combination'.
Industry reaction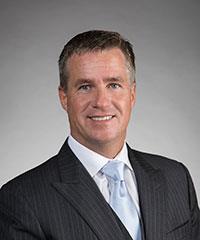 'This decision clearly recognises the many benefits of this historic combination', said CP President & Chief Executive Officer Keith Creel, welcoming the STB announcement. 'As the STB found, it will stimulate new competition, create jobs, lead to new investment in our rail network, and drive economic growth. These benefits are unparalleled for our employees, rail customers, communities and the North American economy at a time when the supply chains of these three great nations have never needed it more.'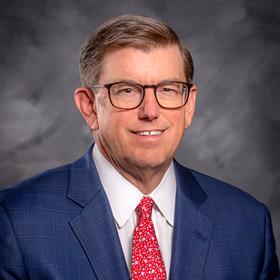 'This important milestone is the catalyst for realising the benefits of a North American railroad for all of our stakeholders', added KCS President & CEO Patrick Ottensmeyer. 'We are excited for the boundless possibilities as we move forward into the next chapter as CPKC.'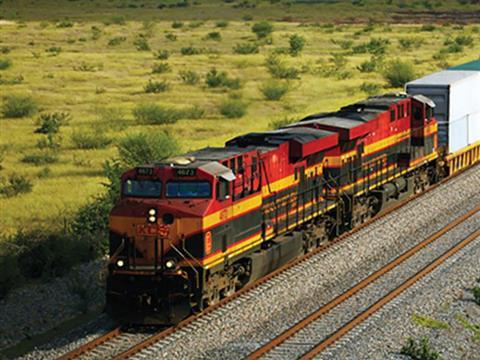 Congratulating CP and KCS on the approval of the merger, Amtrak CEO Stephen Gardner said 'we believe this merger will have a significant and positive effect on inter-city passenger rail service'. The operator noted that CP has been 'a strong partner', working collaboratively with Amtrak and state governments to enhance passenger services, and had committed to work with the Southern Rail Commission and other stakeholders to establish an Amtrak service between New Orleans and Baton Rouge, Louisiana, as well as studying the potential for an Amtrak service between Meridian, Mississippi, and Dallas/Fort Worth.
Metra said it 'remains concerned about the potential impact of this merger on our operations', adding that it would 'count on the merged railroad's commitments and the STB's oversight to make sure we can operate safely and reliably and continue to provide service that meets the needs of the residents of the Chicago area'.