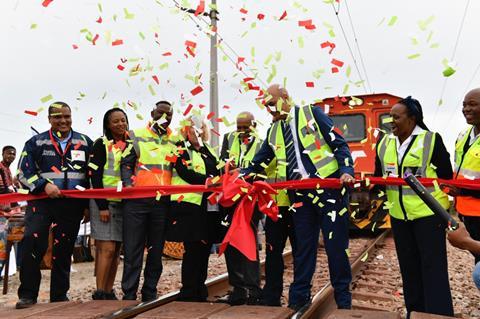 SOUTH AFRICA: Transnet Freight Rail launched what it said was the revenue freight service with the most wagons in the world on October 24.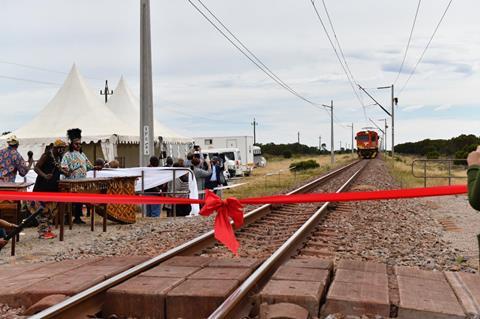 The train has 375 wagons and a total length of around 4 km, enabling it to carry around 23 625 tonnes of manganese ore over the 861 km from Sishen to Saldanha. This breaks TFR's own world record for a production train, a 342-wagon iron ore formation hauled by eight electric and diesel-electric locomotives.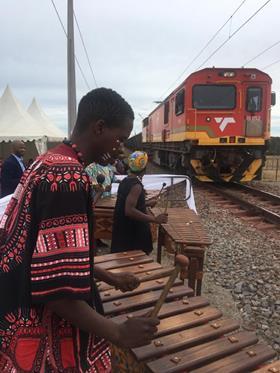 Manganese traffic has grown from 5 mtpa in 2012-13 to 11·1 mtpa in 2018-18, prompting TFR to launch the programme to increase capacity on its 1 067 mm gauge network linking the mining complex at Hotazel with various ports. The operator now has take-or-pay deals with 10 manganese exporters.
The work has been undertaken 'in line with TFR's business objective of applying heavy haul operating, maintenance, design, construction and best practice principles on general freight operations, and the strategy of migrating traffic from road to rail', said Acting Chief Executive Lloyd Tobias.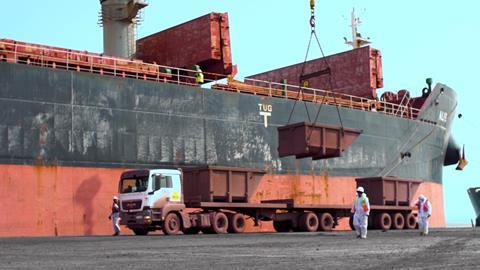 Transnet envisages that rail could capture around 1·2 million tonnes a year that currently moves by road from mine to port.
The operation of 375-wagon trains aims to optimise the use of assets to maximise volumes without incurring the significant capital cost of upgrading infrastructure and acquiring new rolling stock. It did require enhancement work on the Hotazel – Sishen section to accommodate 30 tonne axleloads.
'Applying distributed power technology to increase the train length to 375 wagons will reduce capital requirements by over 90% of the initial estimate', said Russell Baatjies, General Manager of TFR's Iron Ore & Manganese Business Unit.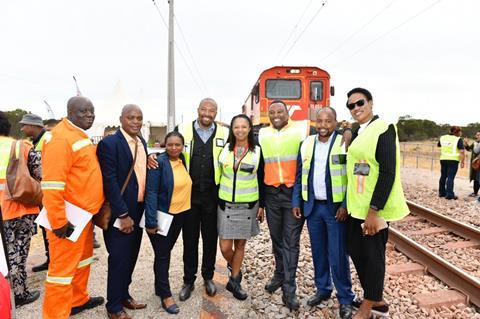 TFR General Manager Brian Monakali is a former Chairman of the International Heavy Haul Association. He said the project was 'another breakthrough' for the heavy haul sector.
'Collaboration on technical research and sharing of best practice by heavy haul operations worldwide will surely keep pushing the operations, safety and rail capacity envelope to new levels through application of breakthrough technology', he believed.