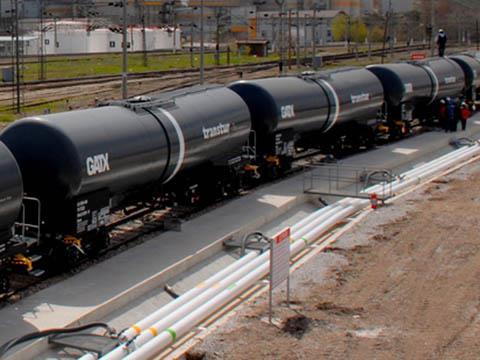 GATX: 'The North American rail market remains strong due to unprecedented demand for tank cars', said GATX President & CEO Brian A Kenney when announcing the company's 2012 results on January 24.
'In 2012, we capitalised on the favourable market conditions by increasing lease rates while successfully stretching lease terms.' Wagon utilisation was around 98%, renewal rate averaged over 80%, and GATX used the strong market to optimise its fleet by selling wagons. As of December 31, GATX had a North American fleet of 110000 wagons.
The European market 'remains weak', but GATX's tank fleet experienced higher lease rates and strong utilisation last year. The fleet totalled 22000 tank wagons, and investment opportunities were 'robust', with GATX's total European investment reaching a record US$200m.
GATX also entered the Indian wagon market in 2012.
Looking ahead, Kenney expects continued strength in the North American chemical and petroleum markets, but weak demand in other sectors. Demand in the European tank market 'appears to be moderating', and GATX will focus on utilisation and upgrading its fleet 'while pursuing additional investment opportunities in India and other emerging rail markets.