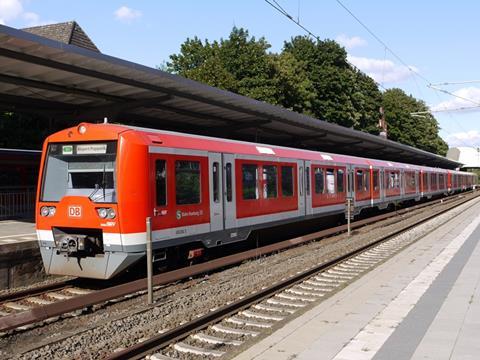 GERMANY: Infrastructure manager DB Netz has provided detailed cost estimates for the proposed Line S4 Ost extension of the Hamburg S-Bahn network to Bad Oldesloe.
The project would require upgrading 36 km of route to separate local traffic from longer distance trains on the busy Hamburg – Lübeck corridor, with grade separation of junctions and the elimination of level crossings.
The cost is now put at just over €1bn. The increase on a 2013 estimate of €630m is the result of more detailed studies, a 30% risk premium and additional noise reduction measures.
Public consultation is due to be held in the coming months, ahead of the start of the planning approval process next year. Completion would enable suburban service frequencies to be increased, with the diversion of local services onto the S-Bahn routes freeing up platform capacity at Hamburg Hauptbahnhof and reducing the need for passengers to change trains. It would also provide additional capacity to handle the expected increase in freight traffic from the Fehmarn Belt fixed link, and an increase in passenger traffic if Hamburg were to win its bid to host the 2024 or 2028 Olympic Games.