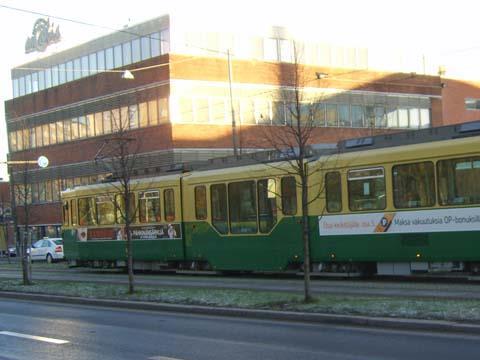 FINLAND: Helsinki's public transport operator HKL began operations on two new sections of tram line on March 30, adding 7·2 km to take the total network to 112·3 km.
The extensions significantly increase service flexibility. The figure -of-eight 3T/3B routes now wind through several central pedestrian zones and 3T serves the developing residential and commercial area in Kamppi.
The routes have three additional stops at the Kamppi metro station on Fredrikinkatu, Simonkatu and Mikonkatu. Work began in late 2006 and final electrical installation was completed in March. Planning and construction was undertaken internally by HKL at a total cost of €9·3m.