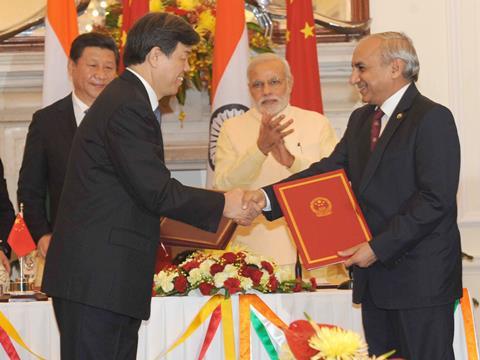 INDIA: The Railway Board and China's National Railway Administration signed a three-year memorandum of understanding and action plan for technical co-operation on September 18, in the presence of Prime Minister Narendra Modi and visiting Chinese President Xi Jinping.
Potential areas of co-operation include training 100 Indian Railways staff in heavy haul freight operations; raising speeds on existing routes, starting with Chennai – Bangalore – Mysore which could be upgraded for 160 km/h operation with Chinese support; and pre-feasibility studies for the redevelopment of two stations.
The partners will also work on a feasibility study and detailed project report for a high speed line which could be financed by China. A railway university is to be established in India with Chinese support.