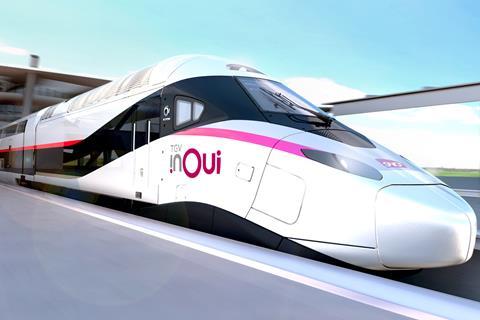 FRANCE: Alstom has awarded Knorr-Bremse a contract to supply the braking systems and heating, ventilation and air-conditioning for SNCF's next generation of high speed trainsets
In 2015 SNCF and Alstom formed a taskforce with preferred suppliers including Knorr-Bremse to develop the double-deck Avelia Horizon trainsets under the operator's 'TGV of the Future' programme. SNCF Mobilités confirmed an order for 100 trainsets in July 2018.
The contract covering braking and HVAC systems for the 100 trainsets with options for more has now been finalised, with Knorr-Bremse to begin deliveries in 2020. The trainsets are expected to enter service over 10 years from 2023.
'Knorr-Bremse's strategy and product development activities are geared toward low life cycle costs, energy efficiency and eco-efficiency', said Dr Jürgen Wilder, Knorr-Bremse executive board member responsible for the Rail Vehicle Systems division, when the contract was announced on September 10. 'We are proud to be on board in such a significant and prestigious project as the new generation of the TGV.'