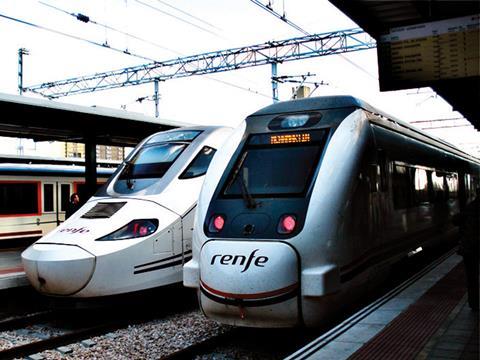 SPAIN: Alstom, Bombardier, CAF, Siemens and Talgo have submitted bids to supply 15 high speed trainsets to RENFE, the Spanish national operator has announced.
Including an option for the supply of a further 15 trainsets, the contract would include maintenance over a period of 30 years, with a possible 10-year extension to match the expected working life of the new fleet.
RENFE says that its new fleet will incorporate the latest technology, capable of operating up to 320 km/h and offering '100% passenger connectivity'. Each trainset will have a minimum of 400 seats in two classes, a bar/buffet and facilities for at-seat catering.
Seven companies had originally prequalified earlier this year, with bids later submitted by four. Following a legal challenge by Bombardier which resulted in the requirement for domestic production being removed, new bids have been submitted from which RENFE intends to select a preferred bidder in October.