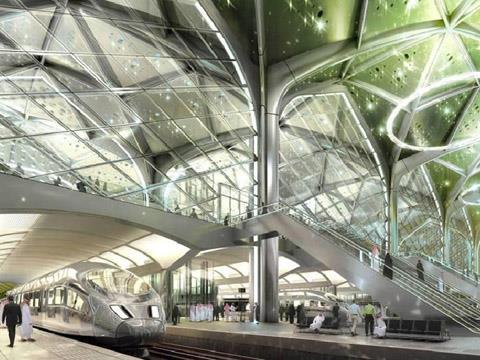 SAUDI ARABIA: Pandrol CDM Track has won a contract to supply its CDM-QTrack embedded track system for installation at the stations on the Haramain High Speed Rail line.
Adopting this track form where the rail is continuously supported without fastenings will avoid the need for difficult tamping operations within the stations.
The contract announced on July 28 covers a total of 17 km of track at Madinah, Makkah, King Abdullah Economic City, King Abdulaziz International Airport and Jeddah stations. Installation is scheduled to begin in the fourth quarter of 2015.