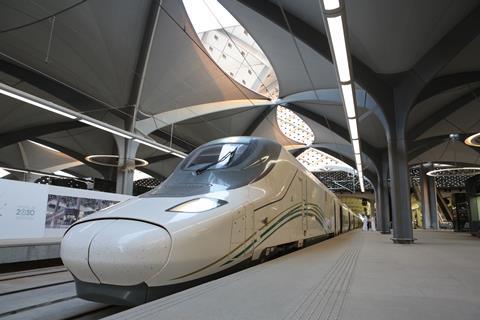 SAUDI ARABIA: High speed services to and from Jeddah airport were launched on December 11.
The six-track station serving Terminal 1 at King Abdulaziz International Airport is linked to the 450 km Haramain High Speed Railway between Makkah and Madinah by a 6·6 km branch. This includes a 4 km tunnel and is laid with slab track; flying junctions in both directions allow direct services to and from both Makkah and Madinah.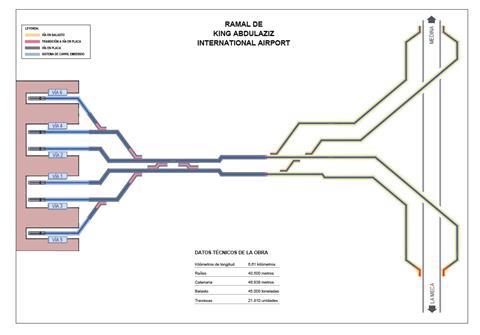 Occupying 12 000 m2, the station at KAIA has two lounges and capacity to handle over 3 200 passengers an hour. The adjacent airport terminal was formally opened on September 24 and is able to handle 70 aircraft simultaneously.
Haramain High Speed Railway is currently running five trains a day in each direction on Wednesdays to Sundays from KAIA and Madinah stations with all trains calling at King Abdullah Economic City.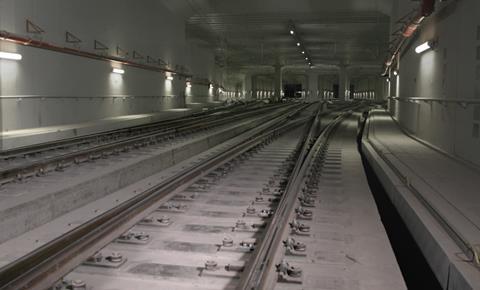 The line has been equipped with Spanish technology by the Al Shoula Consortium embracing 12 Spanish and two Saudi Arabian companies. The consortium said that 'parallel to the restart of commercial activity from KAIA station, the ERTMS Level 2 signalling and safety system will be incorporated into the operation in the next few days, allowing trains to reach the maximum commercial speed of 300 km/h'.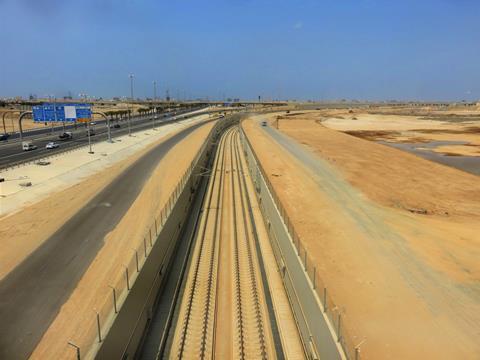 Haramain services were interrupted on September 29 after a fire at Jeddah station caused serious damage, and a temporary 1·5 km bypass has been built to allow end-to-end running to be restored.
'We are grateful for the effort and willingness of the companies that are part of the Consortium to restore commercial services after the fire at Jeddah station', said consortium Chairman Jorge Segrelles. 'From the beginning, the desire of the Consortium's shareholder companies was to support the client in the search for solutions that would allow us to return to normal as quickly as possible. This was our commitment and the evidence of this has been their contribution to building the 1·5 km detour at Jeddah station, an essential component to resume the activity and again provide the service demanded by our customers, among whom there are thousands of pilgrims who visit the cities of Makkah and Madinah every day.'