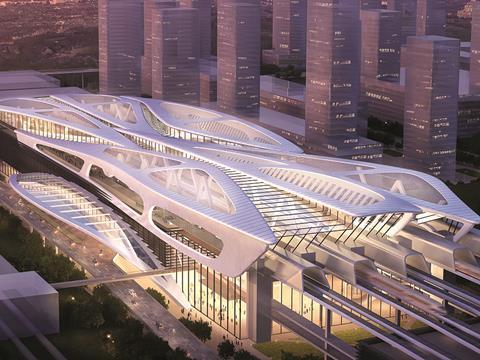 ASIA: The formation of a consortium to bid for work on the Kuala Lumpur – Singapore high speed rail project was announced by Malaysian construction company George Kent, Alstom, Siemens, Italian state railway FS Group and track contractor Porr on February 12.
The companies said the consortium was 'a powerful team combining European technology and project experience with the best local expertise'. Siemens and Alstom brought 'decades of technology leadership' in high speed rail and complex PPP projects. FS brings 'valuable expertise in railway operation and a vast global footprint', George Kent has 'significant' experience of rail projects and 'strong local knowledge', while Porr offers 'state-of-the-art slab track technology'.
'We aim to facilitate technology transfer and maximise the local content, resources and human capital in line with Malaysia's aspiration of developing a resilient and vibrant rail industry', said George Kent Chairman Tan Kay Hock.
'Alstom, with its expertise in complex high speed projects, has been keenly looking at this tender and seeking the best partnerships locally and internationally to offer the finest solution to Singapore and Malaysia', said Jean-Francois Beaudoin, Senior Vice-President of Alstom Asia-Pacific. 'I believe we have a powerful and competent team to address this tender, with the best of European rail companies and George Kent as our local partner.'
Head of Siemens Mobility Asia Pacific, Michel Obadia, said Siemens was 'a trusted partner for both countries having contributed to their vital infrastructure development for many years', and was 'committed to technology transfer'.
Filippo Scotti, Executive Vice-President for International Markets at FS Group, said the consortium would 'bring large technological and innovation experience and expertise'.