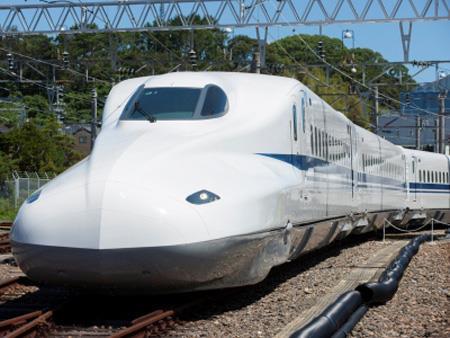 USA: Central Japan Railway confirmed on November 23 that it was considering whether to take a financial stake in Texas Central Partners, which is promoting a privately-financed 386 km high speed line between Dallas and Houston.
JR Central has been working closely with the promoters, and is acting as technology advisor. Texas Central intends to adopt the N700-I package of high speed technology, including trains, infrastructure, signalling, train control and maintenance procedures. JR Central has already made a 'Lifetime of Service' commitment to support the project, but had not planned to invest in the scheme.
JR Central President Koei Tsuge said in August that Texas Central had 'moved one step forward', in raising $75m towards the $12bn project. This includes commitments from local property developers and other organisations. The promoter expects to raise $150m by next year, with the aim of starting construction of the 330 km/h route in 2017 for opening in 2021.
On November 21 Japan Overseas Infrastructure Investment Corp for Transport & Urban Development indicated its intention to contribute $40m. JOIN is a public-private fund established by the Japanese government in October 2014 to support technology exports, and has a working capital of ¥12bn. It was set up as part of the Japan Revitalisation Strategy adopted in June 2013, with the aim of enabling Japanese firms to participate in the global infrastructure market, and a target of attracting ¥30tr of infrastructure and technology orders by 2020.
To complement the JOIN commitment, the Japanese government invited JR Central to take an equity stake in Texas Central. The railway had indicated that it needed to keep its available funding to invest in the Chuo maglev project, but according to the Asahi Shimbun, it has now agreed to 'consider making a small financial investment', once the promoters have decided how to raise the rest of the funding.
For more about Texas Central, read the article by Chris Gibb in the July 2015 issue of Railway Gazette International, available to subscribers in our digital archive.