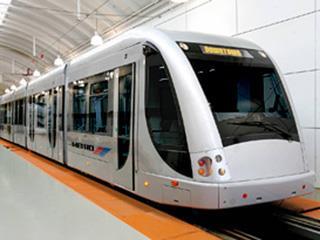 USA: Houston's Metropolitan Transit Authority board of directors voted unanimously on March 4 to award a $1·46bn design, build, operate and maintain contract covering the construction of four more light rail lines to the HRT joint venture headed by Parsons Transportation Group.
Following from the city's initial light rail line opened in 2004, the East End, Southeast, North and Uptown routes, totalling about 32 km, are expected to be completed and open for revenue service by the end of 2012. Parsons has been working on the projects for more than a year under an $11·8m temporary contract.
The initial phase of the main works contract will total $632m. This includes $90m for utilities diversion work on the North and Southeast corridors. Another $390m will fund construction of the East End corridor, and a maintenance facility.
Finally, $118m has been allocated for purchase of 29 new low floor LRVs to be supplied by CAF USA. The first 10 of these cars are intended to operate the East End line, and the other 19 will increase capacity on the existing Main Street line.
A separate contract will be let for construction of the University line and an intermodal hub near the city centre.
The HRT joint venture consists of Parsons, Granite Construction, Kiewit Texas Construction and Stacy & Witbeck. HRT is expected to subcontract much of the operations and maintenance of the new lines to Veolia Transportation under an agreement which also provides a five-year warranty period for any design defects.