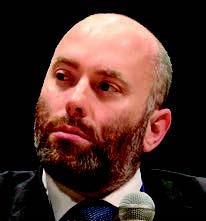 'We believe that the travel market will look completely different after the pandemic', predicted Snälltåget's Head of Sales Marco Andersson, when he confirmed that the Transdev subsidiary was focusing on 2021, rather than trying to run its overnight train between Berlin and Stockholm this summer.
That may well turn out to be an understatement. While it is still too early to make confident predictions about the post-crisis transport sector, not least because the pandemic continues to ravage populous regions of the globe, few observers are banking on a return to business as usual.
In Europe, policymakers are starting to turn their attention to economic revival measures. Pressure is mounting to ensure that the recovery is delivered on a much more environmentally sustainable footing, and there are encouraging signs that what might have initially been seen as knee-jerk responses to Covid-19 could become embedded in long-term behaviour. Two of these trends clearly favour rail: one, as Andersson noticed, has been a surge in demand for alternatives to short-haul flights, and the second is arguably the rise of the car-free city, prioritising cycling and walking in the urban core.
The key question is how railways and their funding organisations should respond. There is an obvious answer, which international associations and industry bodies have been pursuing: persuade governments to back the rail mode as part of a green infrastructure stimulus, thereby unlocking modal shift and a boon in sustainable mobility.
Yet in reality, we must recognise that in most countries — with the possible exception of China — public coffers are likely to be bare, and politicians will face stark choices. Specialist rail financiers are already suggesting that some cash-poor governments may focus their scarce funds on infrastructure, especially given current low interest rates, but lose interest in retaining their capital-intensive stakes in incumbent railway holding groups.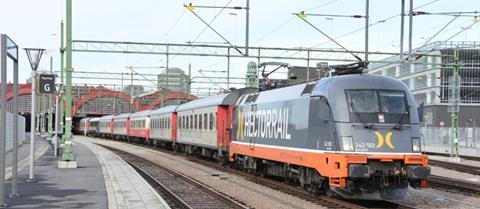 This in turn opens the door for more private involvement. This may be easier to realise in the less politically sensitive world of rail freight than in the passenger business, but regulatory regimes will have to adjust too.
The European night train scene is an emerging microcosm of the potential tension between strong state intervention driving green policies, and a nimble private sector responding to rapidly changing consumer needs. Advocates of the 'flight shame' movement have lauded ÖBB's revival of an international network of sleeping car trains, and the post-pandemic period seems sure to reinforce demand for such a time-efficient mode. Yet ÖBB's Nightjet operation is directly supported by the Austrian government, and as talk intensifies of more routes being launched, potentially including destinations in Sweden and Denmark where local incumbents could be involved, private operators are worried.
Never one to hold back, the independent operators' association AllRail has warned of a 'cartel' of state-backed players acting against the consumers' interests. Citing the rapid launch of new overnight trains by RegioJet and RDC Deutschland as evidence that independent players are more flexible in responding to changing market needs, it is urging governments to find financial mechanisms that could benefit all potential operators.
Further reinforcing the perception that governments cannot do it all, the Indian Railway Board issued requests for qualification on July 1 for 35-year concessions to operate private trains from 2023, augmenting the 13 500 daily services provided by IR itself. This is as much about tapping private capital to fund much-needed rolling stock as harnessing the entrepreneurial spirit of the private sector, but it could result in the public and private sectors working together for the greater benefit.
In North America, passenger rail advocates may have scant alternative but to look to the private sector for future growth. With ridership having fallen by more than 90% across its network as a result of the pandemic, Amtrak is proposing to end daily services on its 15 long-distance routes, as well as making a slew of staff cuts. This has reignited the long fight between the fiscal hawks and rural communities.
The Trump administration has made clear its intention to 'reshape' Amtrak, and there are legitimate fears that the full network may never be restored. More depressing still, there seems little appetite yet among Americans to see how far rail could mitigate the need for internal flights, even for relatively long distances.
In Britain, the screw appears to be turning on franchise operators, including the subsidiaries of other state railways. Several owning groups are understood to be preparing to head for the exit as the Department for Transport seems set to exert ever greater control. Support is currently being provided through Emergency Measures Agreements, and revised arrangements are due to take effect from mid-September.
The open access sector is struggling too. Bus and rail conglomerate FirstGroup is in financial trouble, and its Hull Trains business remained suspended as of late July, even as rules on the use of public transport started to relax. The de facto demise of private operations, just over 25 years after the great experiment began, seems to confirm that the world is indeed unlikely to return to business as usual.