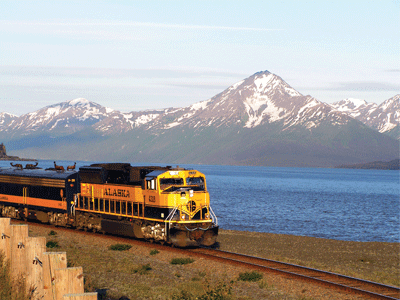 USA: Tenders are to be invited this month for construction work on the first section of Alaska Railroad's 51 km Port MacKenzie Extension, following the publication of the final Environmental Impact Statement by the Surface Transportation Board's Office of Environmental Analysis on March 25.
The line is intended to connect the deepwater port facilities at Port MacKenzie with the ARR main line near Houston. Work on the project began four years ago, with consideration of various route options. The EIS report recommended the Mac East Variant and Houston South route for approval by STB.
Completion of the EIS has cleared the way for ARR to advertise a contract for civil works on the first 8 km of the route, using funding appropriated by the Alaska state legislature last year. An additional $55m has been requested in this year's budget to allow work on another 20·6 km to start next summer. The extension project is schedule for completion in 2014 at a total cost of $218m.
ARR and officials from Matanuska-Susitna Borough will be providing further details of the project for local residents at an open house in Wasilla on April 7.