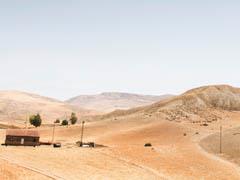 ALGERIA: A consortium of Italian civil engineering companies Condotte d'Acqua and Rizzani de Eccher has awarded Ansaldo STS a €40m contract to supply ETCS equipment for the 130 km line under construction between Oued Tlélat and Tlemcen.
Announcing the deal on June 19, Ansaldo STS said the scope of the 2½ year contract includes implementation of ETCS Level 1 and 2 as well as conventional lineside signalling, the provision of a traffic control centre in Oran and installation of equipment on 15 trains.
The mixed-traffic line is being designed for operation at speeds up to 220 km/h.