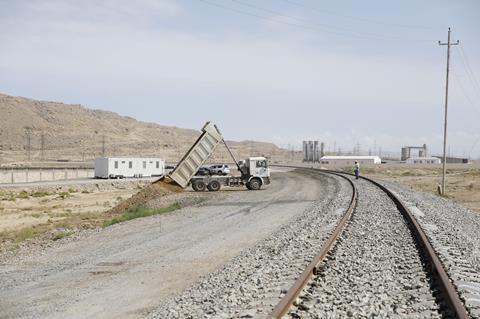 AZERBAIJAN: National railway ADY has begun work to rebuild a disused railway which would allow north–south trains to bypass the Baku conurbation. During August it also converted the electrification on the 499 km east-west corridor from Baku to Böyük Kəsik on the Georgian border from 3 kV DC to 25 kV 50 Hz.
The 36 km single track cut-off between Güzdək and Qaradağ avoiding Baku was opened in 1963, but fell into disrepair in the 1970s. It is to be completely rebuilt as a double-track route, requiring the construction of 80 track-km and 63 individual pieces of infrastructure, two stations, two railway bridges, four wildlife crossings, four road crossings and five pedestrian crossings, as well as three emergency access points.
On completion the line will offer significant time savings for north–south trains, and release capacity on the Abşeron peninsula for use by suburban passenger services on the Baku circular railway.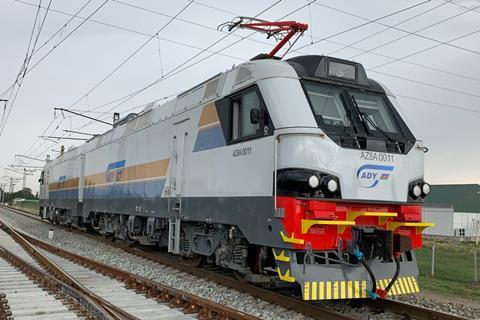 Meanwhile, testing is underway with the first of the Prima T8 AZ8A 25 kV 50 Hz electric freight locomotives which ADY ordered from the EKZ joint venture of Alstom (75%) and Transmashholding (25%) in 2014.
The contract covers 40 Prima T8 AZ8A heavy freight locomotives, of which 13 had been delivered by August, and 10 Prima M4 AZ4A dual system 25 kV 50 Hz/3 kV DC passenger locomotives, all of which have now arrived.
The AZ8A is based on the KZ8A locos in service in Kazakhstan, adapted to ADY's specific requirements and compliant with GOST standards.