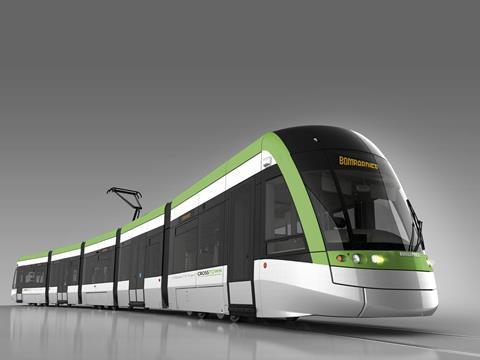 CANADA: Toronto Hydro is to provide a battery energy storage system capable of providing the future Eglinton Crosstown light rail line with back-up and emergency power for up to 4 h in the event of a widespread power outage.
It will also store energy generated during night time off-peak hours, which is cheaper to purchase. This will then be available to supply the light rail line during the day.
Battery storage replaces a previous plan for a natural gas-powered back-up facility which was to have been constructed by Crosslinx Transit Solutions. Battery storage is expected to have a better environmental performance and lower operating costs.
'This facility is a prime example of the flexible, integrated electricity grid we must continue to build', said Anthony Haines, President & CEO of Toronto Hydro. 'It supports the electrification of transit and provides back-up power, enabling us to better serve our communities.'
The 19 km Crosstown LRT will run along Eglinton Avenue between Mount Dennis in the west and Kennedy in the east, with 25 stops and a 10 km tunnel in its central section. Opening is scheduled for 2021.