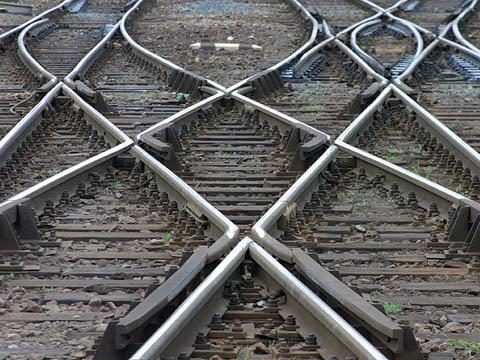 BRAZIL: Mining giant Vale resumed regular operation of freight services on the Belo Horizonte branch of Estrado de Ferro Vitória a Minas on June 6, after confirmation that the railway would not be affected by the possible collapse of tailings at a nearby abandoned iron ore mine in Minas Gerais state.
Operations were interrupted on the Sabará – Barão de Cocais section of the 1 000 mm gauge EFVM to the east of Belo Horizonte on May 19 because of fears of slippage at the Gongo Soco mine pit where movements of the northern slope had been detected. Vale said that 'an independent international consultancy firm testified that an eventual wave generated by the northern slope slipping into the pit of the Gongo Soco mine would not affect the railroad'.
Vale operates a daily passenger service over EFVM between Pedro Nolasco and Belo Horizonte, and this remains suspended between Dois Irmãos station in Barão de Cocais and Belo Horizonte. The company has run a replacement bus service since May 16 and will apply to the National Mining Agency for passenger rail services to resume on the basis of the consultancy firm's report.
The Gonco Soco mine is about 40 km from the Córrego de Feijão mine where the Brumadinho dam collapsed on January 25, releasing a mudflow that killed 237 people.