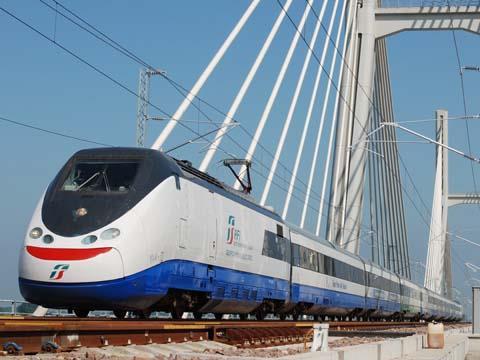 ITALY: A €700m contract for construction of the Treviglio - Brescia second phase of the Milano - Verona high speed line was signed by RFI and the Cepav Due consortium on March 7.
The contract is the first of two which are to be awarded for the section, which is expected to cost around €2bn. It covers the construction of 58 km of double-track railway, with 39 km of high speed line, a 12 km link into Brescia from the main corridor which will run south of the city, and 7 km of dedicated line alongside the existing tracks into the city's main station.
The high speed line is being developed in conjunction with a motorway project and completion is planned for the end of 2015.
The first 27 km of the Milano - Verona route as far as Treviglio was completed in July 2007, and planning is underway for the next stage to Verona, 140 km from Milano.