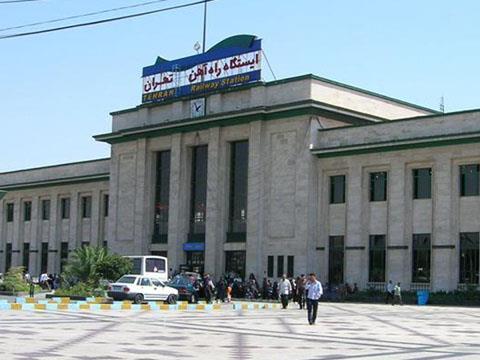 IRAN: An agreement worth around US$13bn for China to construct eight lines was announced by the Construction & Development of Transportation Infrastructures Co after Chinese officials visited Tehran during February.
A joint office has been set up to manage the project and associated technology transfer, but no dates were announced for the start or end of work.
Meanwhile, national railway RAI and Russian Railways have agreed to establish a joint working group to develop proposals and a timescale for electrifying the Tehran - Bafgh line. In 2009 RZD began work to electrify the 48 km Tabriz - Azarshahr line under a contract signed the previous year (RG 8.09 p50).
A tripartite memorandum of understanding was signed by RZD, RAI and Azerbaijan Railways on February 9 under which a joint venture is to be established to build the Rasht - Astara link across the Iran-Azerbaijan border, providing a through route between Russia and Iran via Azerbaija
Planned lines
Project
Length, km
Tehran - Mashhad
900
Tehran - Qom - Esfahan
410
Qazvin - Rasht - Astara
370
Arak - Kermanshah - Khosravi
569
Chabahar - Zahedan - Mashhad
1340
Gorgan - Bojnourd - Mashhad
646
Tehran - Hamadan - Sanandaj
408
Sari - Rasht
366