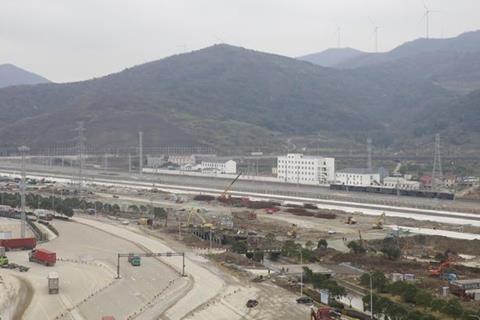 CHINA: The Chuanshan port freight line near Ningbo in Zhejiang province opened on December 26, running 29·3 km from Daqi station to Zhongzhai via Chuanshangang.
The 31·5 km line to Beilun has also been electrified as part of the 4·1bn yuan project.
Freight traffic on the Chuanshangang line is expected to reach 15 million tonnes/year in the long term, with 50 million tonnes/year on the Beilun line.