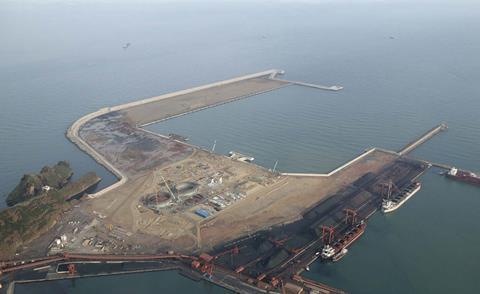 SPAIN: The Gijón port authority has awarded Comsa a €5·8m contract to undertake a complicated project to extend the 1 668 mm gauge rail network within the port complex at El Musel onto the northern breakwater
The 2·9 km extension will have to cross roads and the metre gauge line from Sotiello and Aboño, and pass under various conveyor belts.
The first 1·5 km will be laid using slab track, while the rest will be ballasted.
Project preparation was undertaken by Noega Ingenieros.