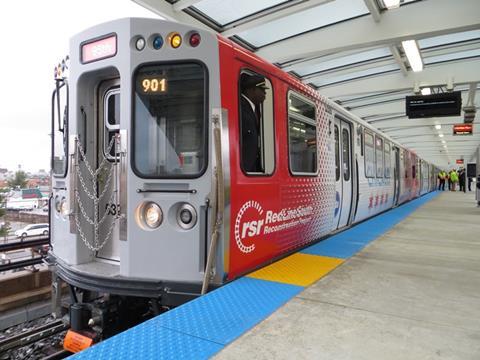 USA: Chicago Transit Authority has selected a joint venture of Walsh Construction Co, Fluor and Stantec Consulting Services as preferred bidder for Phase One of a project to modernise the Red and Purple metro lines.
The $2·1bn project aims to expand capacity on the busiest metro line in Chicago.
Work is scheduled to begin in the first quarter of 2019 for completion in early 2025. It will include the rebuilding of Lawrence, Argyle, Berwyn and Bryn Mawr stations, in addition to 3 km of track and infrastructure renewals and grade separating a junction with the Brown Line. Signalling equipment on a 5·1 km section is also to be renewed.