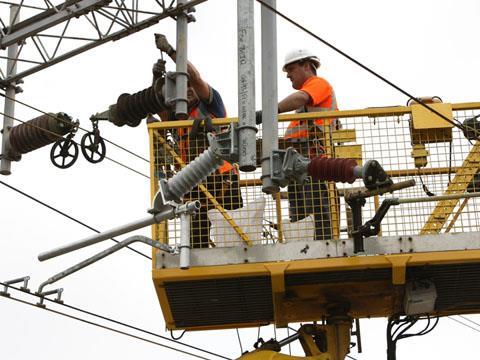 NEW ZEALAND: Manco Engineering has produced a custom 1067 mm gauge flatbed transporter to carry electrification masts, wire and concrete products during KiwiRail's Auckland electrification project.
The 1250 Lowbed Rail Transporter is equipped with a Palfinger crane and a low-profile 12·4 m non-slip deck which can take a 30 tonne payload or two 20 foot ISO containers. One bogie and the onboard hydraulics are driven by a modular power pack containing a 500 kW Deutz TCD2015 diesel engine giving a top speed of 50 km/h.
The manufacturer is now seeking export customers for the design.