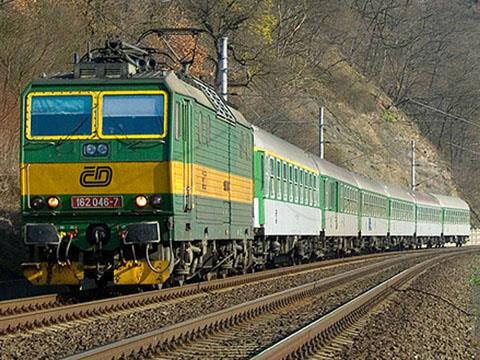 CZECH REPUBLIC: Infrastructure manager SZDC has earmarked five priority projects for completion by 2015.
All five projects, postponed several times, are part of the modernisation of Corridors 3 and 4.
KC1·0bn for reconstruction and resignalling of Beclav station to enhance safety and raise freight speeds.
KC1·1bn for remodelling between Praha's Bubene and Holešovice stations to increase capacity and enlarge the loading gauge to UIC standards. A new Praha-Podbaba station is planned.
KC2·5bn for modernisation of Olomouc Hlavní station.
KC2·4bn for modernisation of the Tábor - Sudomice u Tábora route to permit 160 km/h running.
KC1·5bn for remodelling of Ústí nad Orlicí station to allow higher speeds, retaining the historic buildings.
The European Union is expected to provide 85% of the funding required for the projects.