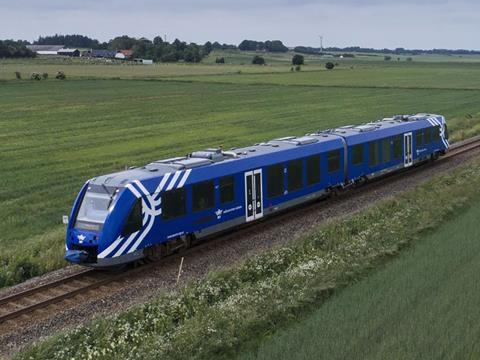 DENMARK: Regional passenger services operated by Nordjyske Jernbaner began using ETCS Level 2 between Frederikshavn and Lindholm near Aalborg on October 21.
The Aalborg – Frederikshavn line was selected as the early deployment pilot route for the western ERTMS infrastructure contract within the national signalling programme. This is the first ETCS route in Denmark to go live.
Services were suspended for two weeks while infrastructure manager Banedanmark completed the installation of lineside equipment and the operator undertook staff training. A reduced service will initially operate until the December timetable change, but the infrastructure manager said the temporary inconvenience would be offset by improved performance in the longer term.
Banedanmark now hopes to complete the roll out of ETCS across the national network by 2030.