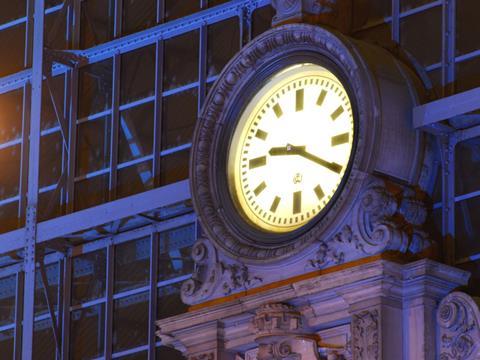 GERMANY: Deutsche Bahn has set out its plans to spend €4·6bn on modernisation and renewals on the 34000 km network during 2014.
Maintenance spending will increase by €200m compared to 2013. More than 3000 km of track is to be replaced at 755 sites on 65 corridors.
Major projects will include work on the Hannover - Hamburg route, with the construction of a third track between Stelle and Lüneburg. Modernisation of the older bore of the Schlüchterner tunnel will run from March to early June, and platform renewals mean some trains will serve Frankfurt Süd rather than Frankfurt Hbf.
There will be extensive bridge works between Rosenheim and Salzburg, while the Karlsruhe - Mannheim route will be closed through August for track renewal and platform works. Infrastructure between München and Ingolstad will be upgraded for 200 km/h running, and there will be further remodelling at Leipzig.