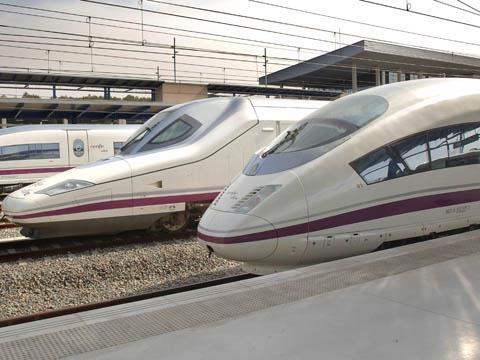 SPAIN: The European Investment Bank has signed an agreement to provide an initial tranche of €500m to fund construction of the 'Basque Y', the 140 km high speed network under construction between Bilbao, Vitoria and San Sebastián.
EIB is to lend a total of €1bn towards the project, which is due for completion in 2017.
The agreement was signed by EIB Vice-President Magdalena Álvarez Arza and ADIF President Enrique Verdeguer in Madrid on June 22. According to the Ministry of Development, the advantageous terms of the loan are a sign of EIB's confidence in the financial strength of the Spanish railway infrastructure authority.
The loan is to be repaid over a term of 30 years with a seven-year grace period. ADIF will be able to opt for an interest rate fixed over the term of the loan, rate reviews at agreed dates or a variable rate indexed to the Euro Interbank Offered Rate (Euribor).