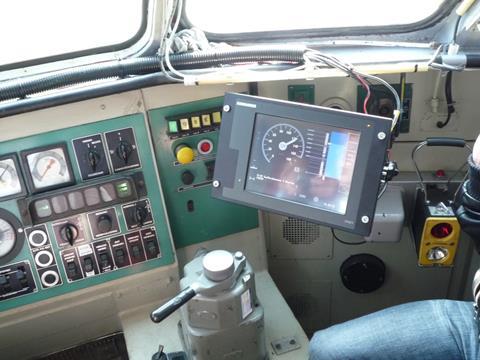 NETHERLANDS: The national roll-out of the European Rail Traffic Management System is to be delayed pending a re-evaluation of the priorities, State Secretary for Infrastructure & Environment Sharon Dijksma confirmed on January 14.
A budget of €2·57bn had been announced in 2014 for a programme running until 2028. This would cover the TEN-T corridors and busy domestic routes running mainly east and south from the Randstad conurbation to the German and Belgian borders. Rolling stock fitment was to be completed by 2022.
However, responding to questions in Parliament, Dijksma indicated that the ministry's ETCS project team had asked for more time. The planned installation between Amsterdam and the Betuwe Route at Geldermalsen would not be completed by 2020 as anticipated, she revealed. The national audit office ADR had not been prepared to sanction the 2015 budget because of inadequate project management and cost control, which Dijksma said was a 'worrying signal'.
Recognising that 'large-scale deployment of ERTMS in the Netherlands is a complex, far-reaching and long-term programme', she said it would be essential to minimise inconvenience to passengers and freight customers. Stakeholders including Prorail and train operators would therefore be invited to contribute to the review process in order to agree revised priorities.
Dijksma noted that the roll out of ETCS on key corridors in other countries such as France and Germany had also been delayed, and a revised European roll-out plan to 2030 was currently being drawn up. She felt that slowing down the roll-out would allow the Netherlands to benefit from experience in other countries such as Denmark and Belgium which have also committed to network-wide implementation. Citing recommendations in the parliamentary review of the Fyra high speed train debacle, about the need for more integrated testing of complex systems, she added that more time would be needed for testing in the ETCS programme.
Pending the re-evaluation, Dijksma has proposed that the unused proportion of the ETCS budget should be temporarily diverted to addressing capacity problems around Schiphol, for which funding had not previously been allocated.