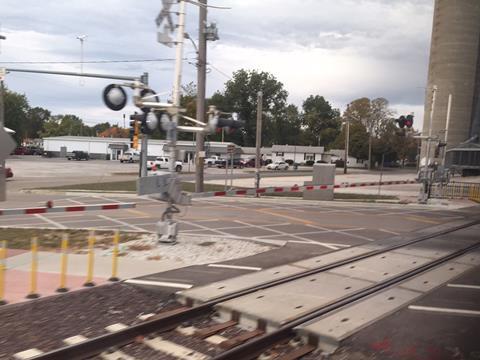 USA: The Federal Railroad Administration has awarded nearly $10m in grants for nine projects to increase the safety of level crossings on routes used by oil trains. 'Today's grants will upgrade the warning systems at critical crossings and close others where crude oil and other energy products are transported', said FRA Administrator Sarah E Feinberg on February 18.
The funding is being provided under the Safe Transportation of Energy Products programme. FRA received 34 eligible applications, requesting five times the $10m available for STEP.
FRA said collisions between trains and road vehicles at crossings were the second-leading cause of all railway-related fatalities, with 267 people killed in 2014.
It has launched a campaign to reverse a recent increase in fatalities, partnering with Google and other companies to use data on the USA's 200 000 level crossings to add visual and audio alerts to map applications. Law enforcement is also been increased.
'Through a combination of these grants, education and enforcement, we can and will achieve our goal of preventing accidents and deaths at railroad crossings', said Transportation Secretary Anthony Foxx.