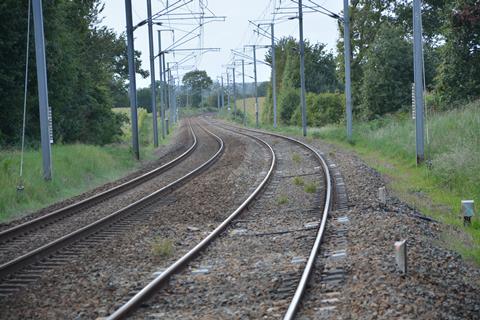 FRANCE: Infrastructure manager SNCF Réseau has secured more than €31m in grants from the European Commission's Innovation & Networks Executive Agency and a similar sum in debt financing from Caisse des Dépôts to finance the installation of ERTMS equipment on 252 passenger vehicles and freight locomotives.
Paul Mazataud coordinated the project for SNCF Réseau, and said the funding would enable its clients, including the Sud, Grand Est and Bourgogne-Franche-Comté regions, to equip their fleets more quickly and easily as part of the roll-out of ERTMS in France.
The grants are the result of a call for projects launched in November 2019 under the Connecting Europe Facility. Caisse des Dépôts supported the Commission with project structuring expertise and local knowledge.
'This project, whose scope is unprecedented, will improve the performance of rail traffic on the main lines, freight lines and regional lines, which will facilitate the movement of trains all across France, in its regions as well as in the other member states of the EU', said Laurent Zylberberg, Director of Institutional, International & European Relations at Caisse des Dépôts, on February 16.