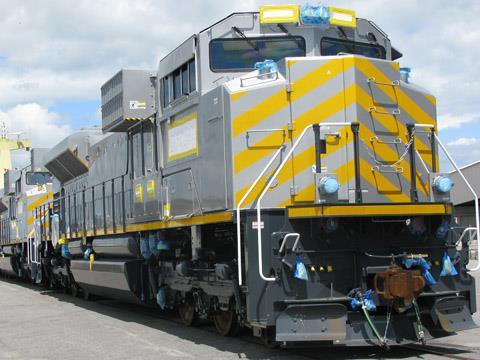 SAUDI ARABIA: On June 24 Minister of Finance and Chairman of the Public Investment Fund Dr Ibrahim Al-Assaf announced that government approval had been granted for construction of a link between Saudi Railway Co's recently-completed North-South freight line and Saudi Railways Organization's Dammam - Riyadh line.
Leaving SAR's North-South railway near Ras Azzawr, the passenger and freight link will run 85 km along the Gulf coast to Jubail, where it will serve industrial and port facilities, then continue a further 125 km to a junction with the SRO network near Dammam.
SAR has invited potential bidders to prequalify for a civil works and track laying contract on the coastal link. Applications should be submitted by July 30, with a view to tenders being submitted in December and work getting underway next year. Prequalification will also cover other planned SAR projects, including a connection from the North-South line to Haditha on the border with Jordan.
Following successful trials, SAR expects to began running phosphate trains on the mineral line during August.