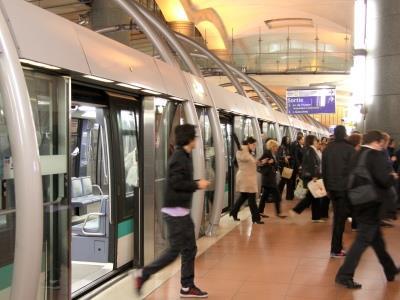 FRANCE: RATP has awarded Siemens a contract to supply CBTC signalling for the southern extension of metro Line 14 being built as part of the Grand Paris Express project.
Siemens' Trainguard MT will replace the current signalling on the existing stretch of the driverless line. It will also be installed on the southern extension to Orly, as well as the northern extension to Saint-Denis-Pleyel, which are due to be completed by 2024. Onboard equipment will be retrofitted to the current fleet of 35 trains and installed on the 37 trains that Alstom is supplying for the extensions.
Once both extensions have opened, Line 14 will be 28 km long with 21 stations. The signalling is intended to permit headways as low as 85 sec, increasing the line's capacity to 40 000 passengers/h per direction from 30 000 at present.
Siemens will also equip the operations control centre and help to implement a new back-up operations control centre to be shared with other lines.
The contract includes an option for maintenance over the lifetime of the signalling.