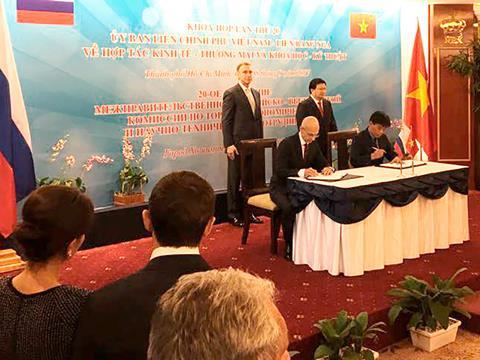 VIETNAM: Russian Railways' engineering business RZD International and local company Lung Lo Construction Corp plan to establish a joint working group to explore the feasibility of building a proposed Tân Tạo – Linh Đông light rail line in Ho Chi Minh City.
This follows the signing on September 8 of a memorandum of understanding which envisages the joint development and implementation of rail infrastructure projects in Vietnam.
The memorandum was signed by RZD International Chairman Vyacheslav Pavlovskiy and CEO of Lung Lo Construction Corp Phạm Việt Cường, during the 20th meeting of the Intergovernmental Russian-Vietnamese Commission for Trade & Economic, Scientific & Technical Co-operation.